Press release
2/9/2023 10:00 AM CET
The European online travel agency FlyGo is relocating its Bucharest offices to Equilibrium 1, the first building of the Equilibrium complex developed by Skanska in the Northern area of ​​the Capital.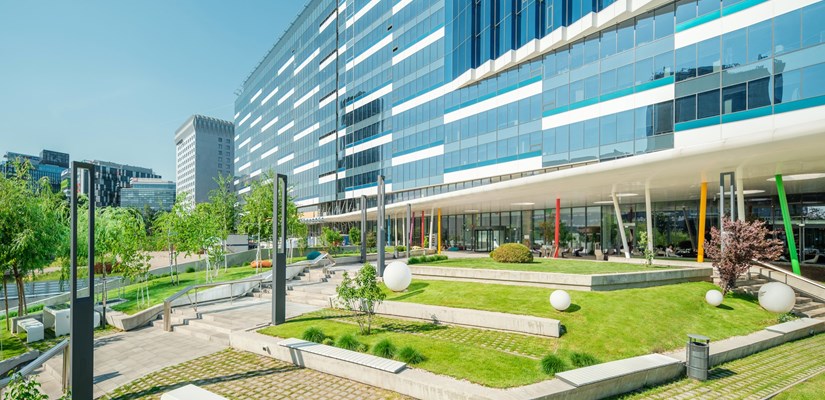 With over 15 years of experience in Europe, the FlyGo travel agency offers its customers low-cost and regular flights at competitive rates, even for last-minute bookings. Currently, the FlyGo company owns 4 portals in Europe: FlyGo Italy, FlyGo Romania, FlyGo Spain, FlyGo Poland.
The relocation of FlyGo operations to Equilibrium 1 is a natural step in the company's business strategy, that mainly aims at diversifying the service offer and expanding to more markets in Europe and the USA.
"We chose the Equilibrium 1 building for the future FlyGo office because we greatly appreciated the quality of the materials used in the construction of the building, the facilities offered to the employees of the tenants - green spaces, relaxation areas with natural and ambient light and the easily accessible area for our employees, but also the agility and the openness of Skanska team with whom we configured and customized our needs and expectations." mentions Stefano Iervolino, Owner&CEO of FlyGo.
The new FlyGo space will become operational starting July 2023.
"We are glad that FlyGo chose the Equilibrium project as the new space for the company's operations. This recent partnership shows us as well how beautifully shaped the diversity of tenants is and the industries they're part of. We are very proud of the community we have created in Equilibrium and of the good energy you feel when you walk through the door of our building" says Tamara Guleryuz, Leasing&Asset Manager for the business development division Skanska CEE
The Equilibrium office complex, consisting of two buildings, has become a reference in the Northern area of ​​the Capital, on the one hand because it is redefining the spaces and the working environment and on the other, because it's giving a completely different aesthetic perspective on the area. The 3,500 square meter garden accessible to the entire community, the sustainable solutions implemented in the building that have a positive impact in reducing the energy, water and electricity consumption and the design focused on flexibility are the basis of the concept on which the entire project was developed. For the operation of the Equilibrium 1 building, Skanska contracted 100% electricity from renewable sources.
The LEED certifications, Well Health-Safety Rating and Net Zero Carbon Building pre-certification for the Equilibrium 2 building are confirmation of the way in which Equilibrium is built, with special attention to the comfort, safety and health of residents and users.