Press release
7/26/2018 8:00 AM CET
Office developers have for years been struggling with the speed of new technologies. While the innovation cycle in high tech lasts for around 18 months, the development process for office buildings still takes around 5 years. The innovative approach adopted by Skanska has made this struggle redundant. To ensure tenants and users have easy access to new solutions, Skanska has created an all-in-one operating system for office buildings and workplaces, which can be upgraded over time just like a smartphone.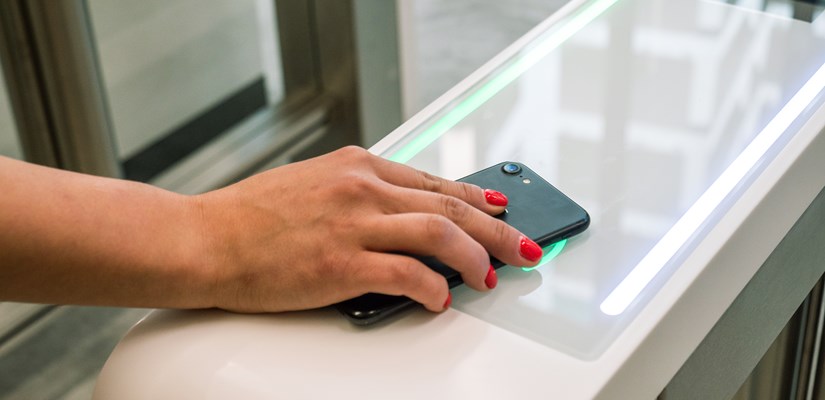 Connected by Skanska – the software for an office building – includes a mobile application for everyday users and a web portal for tenant & building administration. It works as an open platform integrating smart functionalities with a social approach to building a community in an office complex. Not only does it integrate the smart technologies of a building, but most it importantly connects people in a workplace.
"Skanska's ambition is to develop office buildings that will be functional for many years, regardless of the technological advancements. That's why we have created solutions that work in a similar way to smartphones - their features can be easily updated just like apps we all use every day." - says Renata Nowakowska, Innovation Manager at Skanska commercial development unit in the CEE region.
How does Connected by Skanska work?
Skanska is the first developer in the CEE region that offers its tenants a "connected fit-out" option as an upgrade to an office space and an office administration system.
Connected by Skanska is divided into three different dimensions:
Connected Building – every Skanska office project will have a smart infrastructure, beneficial for all tenants which links building functions, including activity-based parking, mobile access control, office space management tools as well as the virtual reception with a community aspect, such as social feed, public transport and a building guide.
Connected Fit Out – this is an optional service for tenants; it includes such features as indoor positioning, room booking integration, and a work environment management & optimization system.
Connected Green – an optional service for tenants; which includes green education and Skanska's support in interior LEED and WELL certification.
Data analysis for tenants
Smart building solutions provided by Skanska are not only useful to office buildings users but for office administration teams as well. First of all, they can manage office settings from one system. For example, they can change the access type for both plastic and virtual cards of employees, assign a parking spot for a VIP or send an important announcement to all users.
Tenants also have access to real-time data and historical data of office usage, which includes information about parking efficiency, office occupancy throughout the day, as well as conference and meeting room availability. Using the data provided by the Connected by Skanska solutions, office spaces can be used in a more effective way and can be modified according to information obtained via the app.
When it will be available in Romania?
In Romania, Skanska is currently developing two projects centered around the user experience, Campus 6 and Equilibrium. Campus 6.1 building that will be delivered in September 2018, is the project that will include facilities offered through Connected by Skanska.
''User Experience is essential to us, is one of the pillars that defines our strategy and the way we approach every project. From solutions meant to improve the users' comfort level to innovations and technologies that will make his life at the office easier and will improve his <<relationship>> with the workplace. Being an integrated system, Connected by Skanska is administrated with just one mobile app and every tenant in Campus 6 and Equilibrium will have their own account they can use to access the building and provide access to their guests also, order lunch and stay in touch with what happens in the complex and in the surrounding area. What is even better, is that the app has a variety of adjustable modules depending on the preferences and needs of each tenant. We are looking forward to launching it this autumn, along with the Campus 6.1 opening.'' – Aura Luca, Managing Director at Skanska Property Romania.
The Skanska commercial development unit in CEE developed the Connected by Skanska solutions package together with Sharry Europe (technological partner and IT developer) and Estimote (technological partner and beacon provider).