Press release
7/4/2018 8:00 AM CET
CBRE, the world and local market leader in real estate consultancy, advised London Stock Exchange Group (LSEG) in the leasing transaction of 3,000 m² office space for a new Business Services Centre in Bucharest. The center will open later this year in Skanska's Campus 6. Campus 6, is located in the Central-West area of Bucharest, near the Polytechnic University, a strategic location chosen by the British company. LSEG will initially employ 200 people across a range of roles.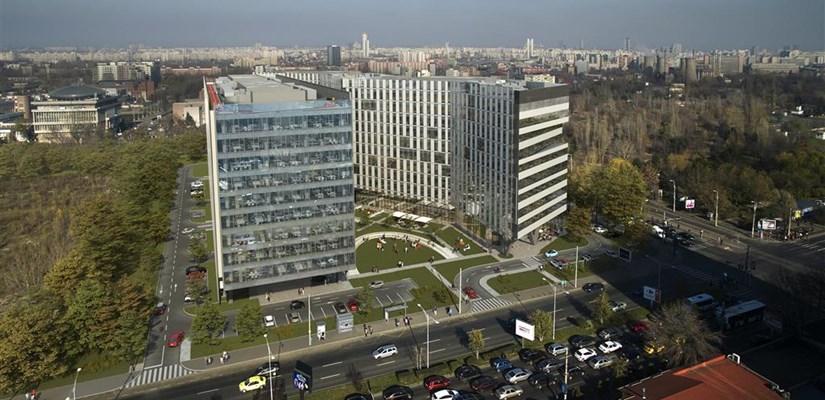 "We are very happy to have played a role in a very important transaction, not only for the local office market, but for the Romanian economy altogether. The simple fact that London Stock Exchange Group has chosen our country to establish a strategic operational hub is a great accomplishment. We believe this reinforces Romania's international image among foreign existing and potential investors", stated Răzvan Iorgu, Managing Director of CBRE Romania.
"For our most recent tenant - London Stock Exchange Group - it was highly important that they have a single point of contact for their desired turn key project. This is something we are able to offer through the way our two divisions, Skanska as Developer and Skanska as a General Contractor, operate under the same roof, sharing the same OneSkanska philosophy and this is how we have the internal resources and competencies to relieve them from unnecessary steps in securing a space perfectly tailored to their needs", explained Aurelia Luca, Managing Director at Skanska Property Romania.
"The variety of advantages Campus 6 has, like proximity to public transport, amenities and the co-working and green areas where they will be able to work, meet or relax, also weighted significantly in the decision to make our project the new home of LSEG`s first service center in the South Eastern Europe. The fact that Campus 6 is situated in the proximity of the Politehnica University means that our new tenant will have access to a major source of talented and highly qualified work force", added Aurelia Luca.
According to CBRE's consultants involved in this transaction, the main reasons that led LSEG to choosing Romania as the location for its new center are the growth opportunities offered by our market and the well-qualified workforce.
"We are pleased to announce the opening of our new shared services center in Romania. Romania offers LSEG a highly-skilled workforce, a strong education system and good infrastructure. CBRE has been our strategic consultant through the process and we look forward to being an employer in the country", concludes James Nunn, Head of Group Property, London Stock Exchange Group
London Stock Exchange Group is a global markets infrastructure business. The Group provides valuable services for a wide range of customers focusing on capital formation, intellectual property and risk and balance sheet management. LSEG operates an open access model, offering choice and partnership to customers across all of its businesses. These include London Stock Exchange; Borsa Italiana; MTS (a European fixed income market); Turquoise (a pan-European equities MTF); FTSE Russell, the global index provider with approximately $15 trillion benchmarked to its indexes; global clearing house LCH; and LSEG Technology. Headquartered in the United Kingdom with significant operations in North America, Italy, France and Sri Lanka, the Group employs around 4,500 people.
Campus 6 is the newest office complex developed by the Swedish real estate developer Skanska, in Romania. The complex has a total leasable area of 82,000 sqm, and consists of four A class buildings. Located at the intersection of two main boulevards, Iuliu Maniu and Vasile Milea, Skanska`s new project benefits from excellent visibility and exposure, having great access to public transportation (metro station just across the street and trams, buses, trolleys within 50 m distance). Proximity to the Basarab fly-over ensures easy connection to North & Center districts. Campus 6 will function as a meeting hub, where tenants, employees and guests can work, meet and relax. Skanska's Campus office project will also bring the first rooftop running track in Romania.