Press release
1/25/2017 8:00 AM CET
Skanska commences the development of Campus 6, the office project located in the Central-West area of Bucharest, in the proximity of University Politehnica of Bucharest. The company invests EUR 37.8M in the first building of Campus 6.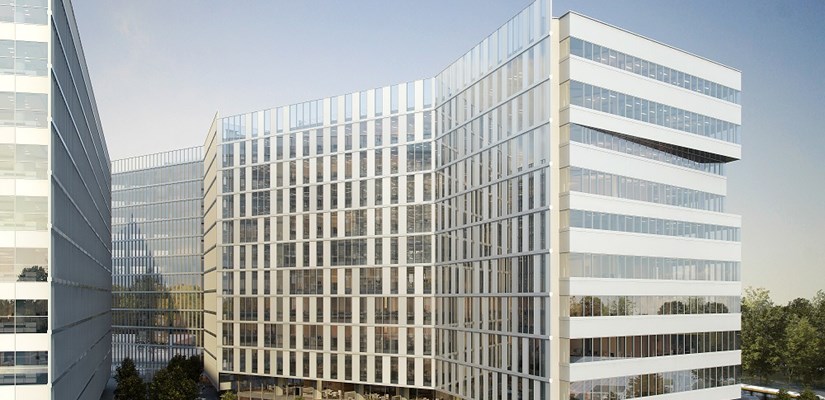 Campus 6 has a total leasable area of 82,000 sqm, and the office project consists of four A class buildings. The first phase will comprise approx. 22,000 sqm, with eleven stories above ground and two levels of underground parking, and the estimated delivery time for the first building is Q3 2018.
The new office project will feature a number of sustainable solutions to minimize the building's environmental footprint and significantly reduce its operating costs. The project will apply for LEED certification at Gold level.
"We are more than glad to announce that Skanska follows its strategy of being present in two office submarkets in Bucharestby entering a new one, the Center-West submarket, which is one of the most active/attractive office clusters in the city.. We started the construction works for the first building of Campus 6 complex, the second office complex developed by Skanska in Romania. Our focus is to create futureproof workplaces with unique place making where people enjoy to spend their time in. With this project we take a step further offering the ideal choice for tenants who are looking to expand their business in the coming years and who are focusing more and more to the wellbeing of their employees, looking for offices in an inspiring, youthful and very human environment. We are glad that our approach is popular as we already see the interest coming from potential tenants.", said Aurelia Luca, Country Director Skanska Property Romania.
Located at the intersection of two main boulevards, Iuliu Maniu and Vasile Milea, Skanska`s new project benefits from excellent visibility and exposure, having great access to public transportation (metro station just across the street and trams, buses, trolleys within 50 m distance). Proximity to the Basarab fly-over ensures easy connection to North & Center districts.
Campus 6 will function as a meeting hub, where tenants, employees and guests can work, meet and relax. The co-working green spaces with electric sockets and Wi-Fi, amphitheaters hosting small business and social gatherings, restaurants and cafeterias with terraces, make this an ideal workplace.